Getting Scrappy & Curious – Let's Go Down The Rabbit Hole
This week's blog post focuses on the proverbial rabbit hole I often go down when researching something.

How about you? Are you the kind of person that does that too?

I'd hate to think I'm alone. 🙂

When it comes to my three websites and online presence, I sometimes take the scrappy and curious route.

I used to have a webmaster, and after everything was running so well, I decided to give him a break for a bit.

After all, I did work for a few tech companies and am scrappy, have no fear when it comes to tech, and am always curious. (I've put up several websites in the many years I've been online.)

One of the things you need as an entrepreneur is always to get new eyeballs to your website.

Currently, the big focus on driving traffic to websites has been using social media and platforms like Tik Tok, Clubhouse, and others.

Sometimes it can get downright confusing how to get people to your site so you can keep building your list of dream prospects.

This also needs to be at the heart of your business. Always focus on attracting new people to your email list.

In a previous blog post, I shared more info about your website home page and lead gen offer.

Today I'm talking about OTHER ways to help you get more eyeballs on your website.

THAT's the rabbit hole I went down this week.

My BooksYouGottaRead.com site is still relatively new. I'm constantly testing how to get more eyeballs on the site. I'm using social media. Yet, I think I'd get more eyeballs from search engines like Google.

That's when I went down the SEO (Search Engine Optimization) route. I'll talk more about that in a second.

The interesting thing is my ranking competition for my book review site are huge brands – Amazon, Simon & Schuster, Goodreads.com, and higher ranked sites that are attracting millions (or more) of eyeballs.

So when one of my book reviews was on the first page of Google, I felt like I had won the SEO lottery.

As I researched how to get more views and higher ranked, I stumbled upon Inc.com's online magazine and a "sponsored" article… Hmmmm.

Yep, that's a vast market that I've not checked out recently.

So when I saw sponsored content on Inc.com, I got curious and had to investigate.

Come down this rabbit hole with me. 🙂

One of the main ways to improve ranking on Google searches is to get higher-ranked like-minded sites like Inc, Forbes, Amazon, GoodReads, and others to LINK TO YOUR SITE. (Yeah, sometimes not an easy feat.)

Remember, the goal is to attract more views (or eyeballs) to your site, where you share valuable stories, content, and information that makes your dream prospects curious to want to know more and inspires them to want your free lead generator.

That's why SEO can be really helpful in getting you more views on your site.

On my WordPress sites, I use the Yoast.com plugin, a stellar tool to help get my blog posts a higher ranking – which will give me more eyeballs.Yoast.com guides me in writing SEO-driven titles, keywords, and short descriptions listed on Google when someone searches.

(Refresher on Keywords – They are words and phrases people use to look up stuff on the internet. They help search engines such as Google show you relevant results. If you want to find information on a specific topic, type in some words that describe what you're looking for.)

From all my research and experimenting these past many months, I've correlated some ideas to help you get more eyes to your site.

Things to try to get more eyeballs on your website (Other than social media):

1. Do your homework on like-minded sites – One of the ways is to search the keywords that someone would use to find you. (See #2 for more.) Knowing what other sites are out there that are similar to yours and are higher ranked is a good thing. You don't have to think small. Some sites, as I mentioned earlier – Forbes and Inc. would be terrific to guest blog or even buy a native online ad. Especially when they link back to your site.

2. Do some keyword research – Good to know what your dream prospects are searching for on search engine sites like Google, Safari, or Bing. There's tons of information out there. And here's some I wanted to share with you.

Some Free & Paid Tools to Help You –
– AnswerThe Public.com
– ChatGPT – Ask, "Give me terms related to — [insert your key niche and keyword-related term your dream clients would search for]"
– Ahrefs.com
– Google Keyword Planner
– Google Search Console
– SemRush.com
– Diib.com

3. Once you know your keywords, ensure you have them on your website. And if you do a blog, make sure they're in your copy.

4. Use a website analysis tool like SemRush.com or the one I use – Diib.com. that I mentioned above. You can test them out for free – seeing how it analyzes your site and who comes to it is fascinating. Plus, its core job is to help you get more views on your site. And don't curse me if you go down a rabbit hole with this.

5. It's best to focus on one core page (such as your home page) and not your whole site. For example – I have over 35 books I've reviewed on my site, and Diib.com tells me my top 5 book review posts that I could rank in the top 3 on Google if I tweaked those pages. I just need one page to rank higher to get more Google juice which will get more views.

6. Write guest blogs from like-minded websites/businesses – Many like-minded sites want content and are looking for your perspective. Simply search "guest blogs [insert your niche]" in Google.

7. Find the top forums in your niche and start participating in conversations and giving good value to link back to your site. Search for "Forums about [insert your niche]."

8. Find the best like-minded online directories where you can list your business/website for free or paid. I submitted mine to Inc.com for $89.

9. If you're a local business – check out this list of online directories 

There's a lot to unpack here; honestly, you may simply want to outsource all of this. You don't have to do all eight things above. Pick one or two things and start testing.

Or, if you have a webmaster – talk with them, ask them questions, and discover more about these valuable tools.

At its core – I don't want you to have to rely on just one medium – such as social media, to get people to your site. Remember, one truly is the loneliest number. 🙂

So delving into SEO and getting your site more views, I hope, has been a fascinating and eye-opening curiosity journey. Know there are MANY more ways, such as using JV or affiliate partners' PR and paid social media ads.

Not to worry – I'm not going to quit my day job of working with mindful entrepreneurs helping them create more success using soulful marketing principles. 🙂

As I've always promised, I'm all about being honest and sharing what I'm learning to help propel you forward.

We're in this together to help change lives and create some fantastic and inspiring success for you and your clients – whatever that means in terms of dollars, service, impact, transformation, and more.

Quote I'm Pondering:
"The more you release blame, resentment, and shame, the more your inner door will open. You begin to feel a sense of oneness with everything rather than just chasing the next mirage of safety." ~ Tosha Silver, It's Not Your Money.



What I'm Reading:


Bringing Your Soul to Work by Cheryl Peppers & Alan Briskin



Latest Book Review:


Don't Make Me Think by Steve Krug



Weekly Photos:

 Back at home this week with lots of cold and rainy weather, which is weird. Usually, by this time, it's at least in the 60's. We're still getting temps in the 30's brrrrr. Emma's her usually photogenic self. And me, I wasn't gonna let the rain stop me from walking. We sure had some beautiful sunrises and clouds this past week – enjoy.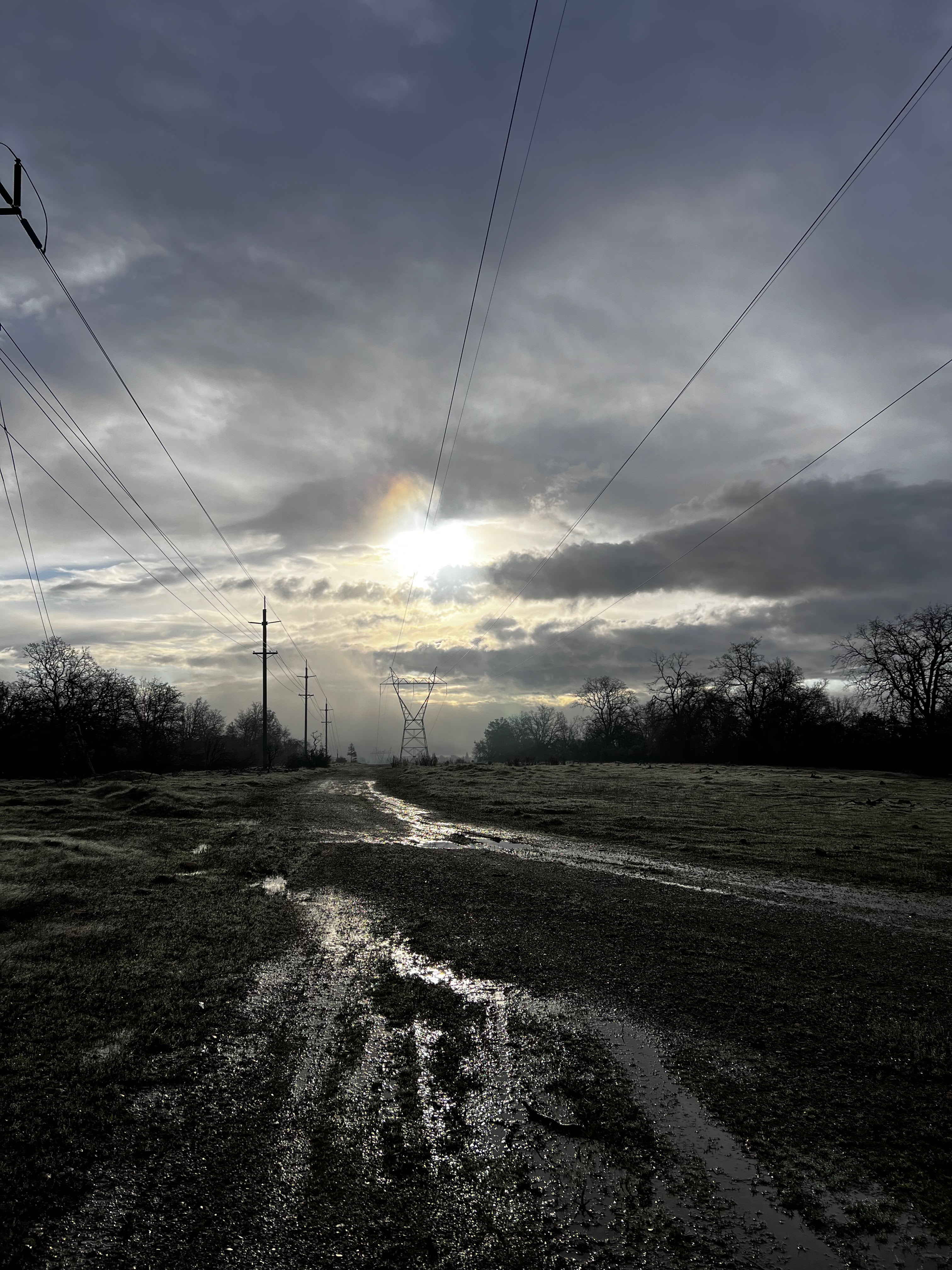 .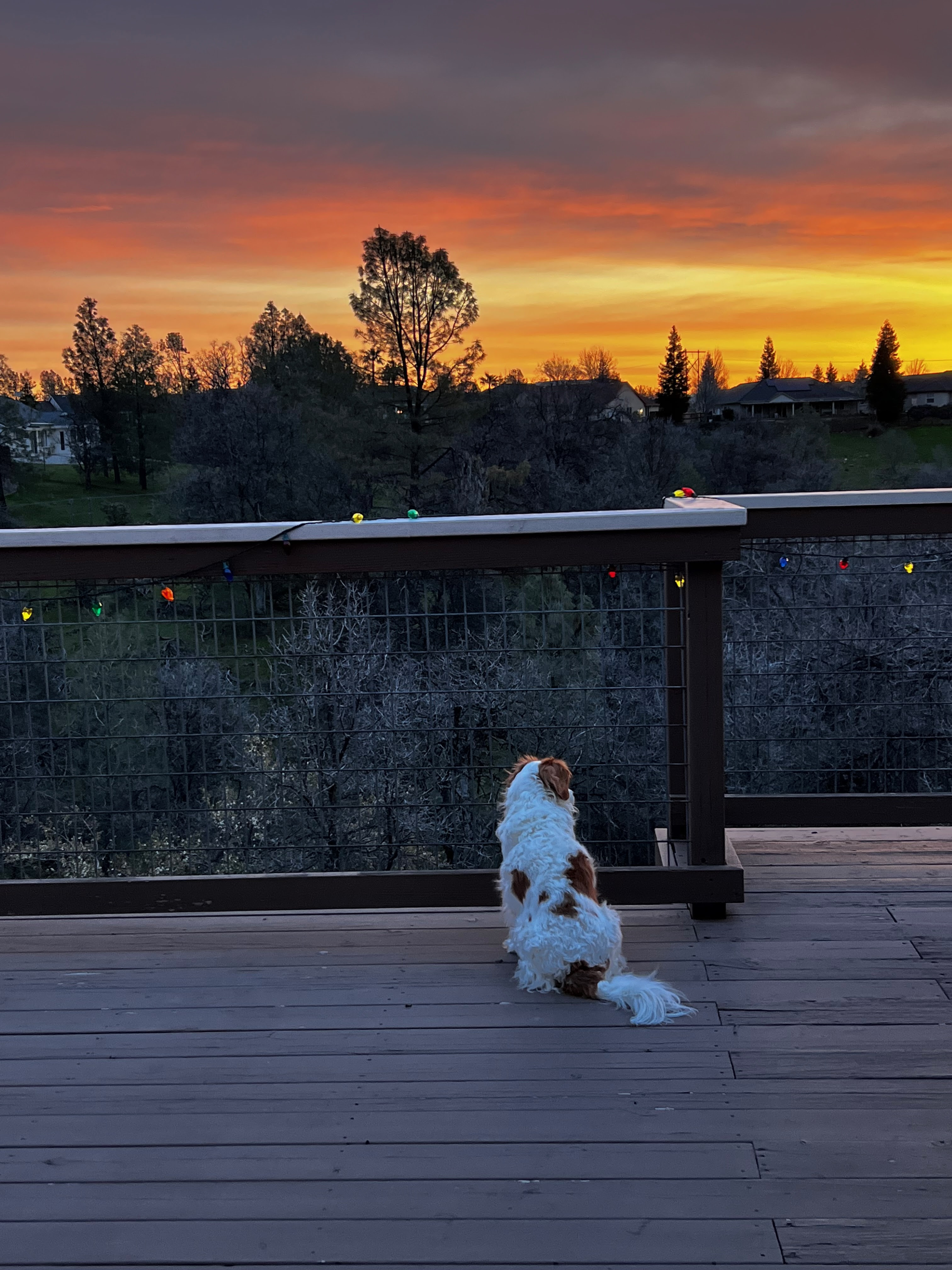 NOTE: Whenever you are ready, below are three ways I can help you achieve success in your business.
Jump on a complimentary Call with me– I promise you will leave our call with at least 1 – 3 actions that will impact your business immediately.
Get my 7-Step Soulful Marketing System. It contains all my best stuff on creating and launching your products. Plus, you get proven templates, tools, and worksheets valued at over $4,056!
Looking for Guidance – One-on-One Coaching-Consulting – It's your time to create the success you so deserve. Work directly with me to get more clients/customers and market and launch your offers. I have a couple of openings. I would love to see how I can help you. Send me an email – I always respond to all my emails. 🙂
Please follow and like us: